I am happy to announce that for those in the Bridgeport, Fairfield, Trumbull, CT area I have begun to teach at the Fairfield Trumbull School of Music.
Follow the links to make your appointment!
And during this time of quarantine we can arrange online sessions until this thing passes...

"After playing guitar for a number of years, I was looking for ways to break out of some of the ruts I felt I was stuck in musically.  A friend referred me to Dick and I studied guitar with him for a number of years.  His approach to music instruction was collaborative and formulated specifically for me, based on what I wanted explore.  He quickly helped me identify areas in my playing that could use improvement and suggested exercises to focus on these areas.  We also touched on enough theory to allow for me to continue to expand upon what he'd shown me while on my own without getting too bogged down.  The time I spent studying with him definitely helped to redefine my approach to the instrument and gave me a solid foundation to continue to develop as a musician."
Ryan Mooney, guitarist for The Wool Hats String Band
---
"Dick Neal is a master of his craft and knows how to expertly convey his skills and techniques in a profound yet easy to understand way. The way he sees and then breaks down music theoretically is innovative to say the least! He opened my eyes to a whole new way of playing and is the leading force in all of my improvements as a mandolin player. I can HIGHLY recommend him for teaching any instrument!"
Dylan Kader, mandolin and vocalist with Creamery Station
---
Richard offers lessons on guitar (flat picking, finger picking, slide/dobro), mandolin, and 3-finger style picking on the 5-string banjo. No matter what level you are on your instrument, Richard can assist you acquire the skills and knowledge necessary to evolve as a musician. 
His years of experience teaching both privately and in the classroom will assure students that they will be guided carefully step-by-step toward the goals they seek.
Lessons can be arranged at the convenience of the student: at his studio, at your residence, or online.
He also can conduct songwriting workshops, coaching/evaluation sessions for bands and individuals. He has studied songwriting at the Berklee College of Music in Boston.
***And as in introductory offer, purchase a 6-session package and receive one free lesson.***
Contact Richard to arrange a meeting or obtain more information. 
---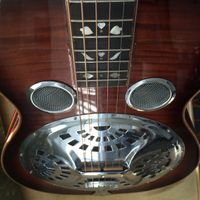 "My experience taking lessons with Dick Neal has been the best part of this banjo journey. His commitment to me as the student and his knowledge about music and music theory bring each lesson to a whole new and personal level. He is inspiring, genuine, and patient in such a way that allows me to enjoy the journey and realize my potential one lesson at a time."  
Amy K, Milford, CT
5-STRING BANJO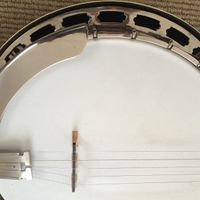 America's instrument, learn the secrets of this exciting dynamic style of playing. Starting with picking techniques and exploring the repertoire associated with the instrument, you will be able to sit in at jams, join a band, or simply pick for your own enjoyment. 
MANDOLIN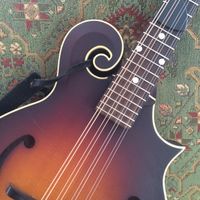 A core instrument of any bluegrass band, the mandolin straddles the line between being a driving force of the rhythm of the music, and an expressive melodic voice all its own. Being closely related to the fiddle, we will study fiddle tunes and the techniques that will allow you to pick songs in any style you choose.
GUITAR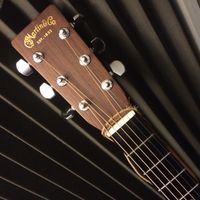 Richard teaches various styles of guitar, both electric and acoustic, fretted technique and slide (including resophonic, or "Dobro"/lap styles).
"I learned more about playing slide guitar in one hour wth Richard then I did in watching dozens of videos online."--Charlie S, Milford, CT